Total Solution Provider Offering Comprehensive Energy Management Solutions 
Achieving Energy Saving and Creating Greener and Smarter Buildings
Making a Landmark High-Rise Greener and Smarter
Nan Fung Property Management goes to great lengths to offer a green and smart environment to its tenants – and in 2019 it teamed up with CLPe to make its flagship commercial building in Central, the 26-floor Nan Fung Tower, not only greener but smarter.

CLPe applied a combination of energy management solutions that featured a smart sensing and automation solution together with heating, ventilation and air-conditioning analytics (HVAC) and optimisation solutions.

For the smart sensing and automation solution, sensors were installed in switch rooms and plant rooms in the basement and upper basement to monitor water leakage and provide alerts to avoid potential damage to facilities. Temperature and relative humidity sensors and a fan coil unit controller were also installed to monitor, send notifications, and remotely control the air-conditioning. HVAC analytics and optimisation solutions along with smart indoor air quality measures were also trialled.

Having expertise in a range of energy fields and applying innovative App developed by Smart Energy Connect, an online energy app store under CLP Holdings, allowed CLPe to help Nan Fung Property Management improve the comfort of its tenants with a comprehensive suite of smart solutions.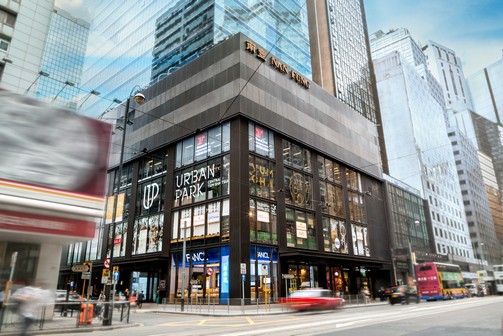 Challenges and Solutions
Limited Sensor Battery Life

Wireless sensors were used in the project to reduce the cost and time involved in providing a power supply to sensors in multiple locations scattered around the building. These sensors need to have their batteries replaced periodically, however. CLPe installed long-life batteries and set a low-battery alert on the sensors to minimise the effort and disruption of replacing batteries.

Spotty Signal Coverage

Some Internet of Things sensors were initially installed in the basement of the building where the signal transmission was intermittently disrupted. To avoid any problems, CLPe relocated the sensors in locations where a signal was always available.
Value Created for the Customer
An All-Round Solution from a Single Provider

CLPe provides tailor-made combinations of solutions based upon each building's unique characteristics to help clients achieve their energy-saving objectives. The Nan Fung Tower project resulted in a comprehensive energy management solution, combining a smart sensing and automation solution with HVAC analytics and optimisation solutions. Only a company like CLPe with diverse experience and specialists in different fields would be capable of offering all-round services of this kind, saving the time and effort of clients who would otherwise have to deal with different suppliers.

Top-To-Bottom Energy Management Improvements

The smart sensing and automation solution helped Nan Fung Tower identify energy-saving opportunities. With the data collected from the sensors, Nan Fung Property Management can visualise energy data, optimise consumption, and ultimately save resources. It can also control the ventilation system and air-conditioning remotely which helps save energy and keeps the living space comfortable.

Smart solutions can also detect potential threats and send up-to-the-minute alerts. Faults can be identified and fixed before they have a significant impact on the building, eliminating downtime and maintenance costs in the process. CLPe also helped the client analyse energy waste and faults in the HVAC system through its analytics. All in all, the comprehensive energy management solutions provided by CLPe has helped Nan Fung Tower achieve energy optimisation throughout the whole building.