Around 161,000 kWh Energy Saved a Year
2,600 Datapoints for Whole Building Facility Diagnosis and Energy Consumption Monitoring
Finding Energy Savings at CLP Power's Sham Shui Po Centre
Heating, ventilation, and air-conditioning (HVAC) systems typically account for a significant portion of electricity consumption in a commercial building. That means energy optimisation strategies in this area can have a large impact on overall energy savings.

CLPe specialises in analytics and optimisation solutions that discover possibilities to dramatically enhance efficiency and effectiveness in equipment management. It collects data and processes it with the help of artificial intelligence (AI) analytics to automatically detect and diagnose faults and inefficiencies and optimise the performance of HVAC systems.

The effectiveness of this approach was demonstrated in a project at CLP Power Hong Kong's own seven-storey Sham Shui Po Centre. Information was collected from around 2,600 data points in the building, from which CLPe provided advice in four key areas: Eliminating maintenance costs, improving energy utilisation efficiency, revising operational efficiency, and enhancing the environmental comfort of the building.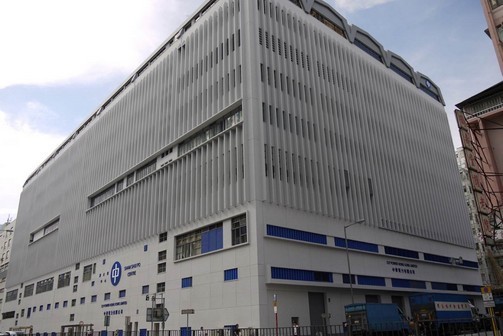 Challenges and Solutions
Difficulty in Collecting Data

Much time and effort were needed in collecting data that was sufficiently granular both in quality and quantity for meaningful analysis and to yield insights. Accessing data from the existing building management system (BMS) was also challenging because of the differences between the systems in the age of assets and types of communication protocols.
Value Created for the Customer
Harnessing the Positive Power of AI

AI technology can learn from relationships in data to generate actionable insights and make predictions that optimise operations to save energy and cut costs. The AI analytics tool named 'Building Scope' is developed by Smart Energy Connect - an online energy app store under CLP Holdings. It can help identify building faults and inefficiencies automatically in real-time by analysing data directly extracted from the existing BMS. This turns traditional periodic inspections into a continuous commissioning approach and allows operators to save a considerable amount of time on inspections.

Significant Energy Savings

Major energy-saving opportunities for the client were identified. The operation sequence of electrical appliances, such as the ventilation system, air-conditioning, and lighting were re-arranged and reviewed continuously by the AI-driven programme, leading to significant annual energy saving of more than 161,000kWh.

A Clearer Understanding of Energy Use

Another major benefit of the HVAC analytics and optimisation solutions is the ability of the client to manage energy consumption more holistically, with a better understanding of energy use and trends throughout the building. The client can then optimise the building base load and the power consumed by different systems such as HVAC or lighting. This solution can also help change a client's energy consumption habits. Organisations can share energy consumption data internally, using dashboards that track and compare how much energy is consumed over time to educate and motivate employees towards greater energy conservation.