Saving Opportunities of around
HK$1 million a Year Identified on Lighting and Chiller Systems
More than 10 Years of Experience in Energy Audits
Up to 600 Audits Cases a Year Conducted
A Meticulous Examination to Find Energy-Saving Opportunities
The Chinese YMCA of Hong Kong (YMCA) is committed to contributing to a more sustainable environment. As part of this commitment, it appointed CLPe to conduct a detailed energy audit on its three-block multi-purpose Kowloon Centre building and office.

CLPe is a leading expert in energy audits and completes as many as 600 a year. In its energy audit of the 34,000 m2 intense floor area of the Kowloon Centre, CLPe performed a systematic review of energy consumption installations in the buildings to ensure energy was being used sensibly and efficiently. Its team of energy specialists also identified several significant energy management opportunities. The audit not only helped the YMCA comply with the Building Energy Efficiency Ordinance (BEEO), but also brought about energy efficiency improvements that have reduced costs and contributed to environmental conservation.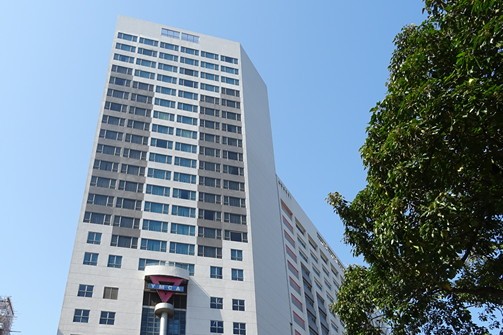 Challenges and Solutions
Ensuring Accurate Data Collection

Gathering data through a variety of different methods such as on-site measurements, bill analysis, and other available sources is usually the first, crucial step in an energy audit. Some data requires precise and detailed measurements, often over an extended period, and CLPe specialists are experts in acquiring these measurements. All the data is then carefully processed and interpreted by specialists with relevant technical backgrounds to obtain the most accurate results possible.

Understanding the Building Use in Detail

Apart from data collection, it is important to be familiar with the way a building is used to conduct a meaningful analysis of its energy usage patterns. The preparation work of CLPe engineers prior to an audit includes generating checklists, reviewing procedures, and drawing up of lists of questions for building managers. This ensures that a productive energy audit is conducted every time that identifies energy-saving opportunities for clients.
Value Created for the Customer
Significant Energy Efficiency Improvements

An energy audit is a highly effective way of determining areas where improvements are needed. After the YMCA audit, CLPe was able to provide valuable insights for areas of improvements, suggesting a detailed roadmap for practical and cost-effective measures. Some of the measures required little or no capital investment and allowed the client to enjoy immediate benefits, while other measures involved upgrading or replacing equipment. For the measures requiring more capital investment, CLPe helped the YMCA to quantify the potential savings and the expected payback period, as well as offering different solutions for implementation. Through the audit, CLPe helped the YMCA identify energy-saving opportunities with a value of around HK$400,000 and HK$600,000 per year on its lighting system and chiller system respectively.

A Healthier Indoor Environment

As well as the financial and environmental benefits, an energy audit can help improve the indoor comfort level of buildings. Optimising energy use increases comfort and results in health and wellbeing benefits for users. With energy efficiency measures in place, the indoor conditions of the YMCA, including temperature, humidity, lighting, and the use of electrical appliances, are now managed better than ever before.