The First Commercial-use Battery Energy Storage System (BESS) Functioning in Parallel with Other Renewable Energy Installations to Form a Micro-grid in Hong Kong
Helping Achieve Net Zero Carbon Emissions
The Leading BESS Solution Provider in
Hong Kong
A Landmark Project in Sustainability
CLPe Solutions is a pioneer in the integration of Battery Energy Storage System (BESS) in Hong Kong - a sustainable way to save energy by storing it for later use inside specially designed batteries - and has put the technology to highly effective use at the Construction Industry Council - Zero Carbon Park (CIC- ZCP) in Kowloon Bay.

CIC- ZCP is an exhibition, education, and information centre showcasing low and zero carbon building design, smart city technologies, and low carbon living. It was developed by the CIC in cooperation with the Hong Kong SAR Government. Completed in June 2012, CIC- ZCP is the first zero carbon building in Hong Kong.

To achieve self-sustainability with the use of renewable energy (RE) technologies, CLPe Solutions was contracted to install and commission 100kW/169kWh BESS solution at CIC-ZCP to trial the use of BESS in conjunction with CIC-ZCP RE generation.

The successful introduction of the BESS in this landmark project demonstrates the expertise of CLPe Solutions in this technology and its ability to provide tailor-made BESS solutions for clients from different sectors.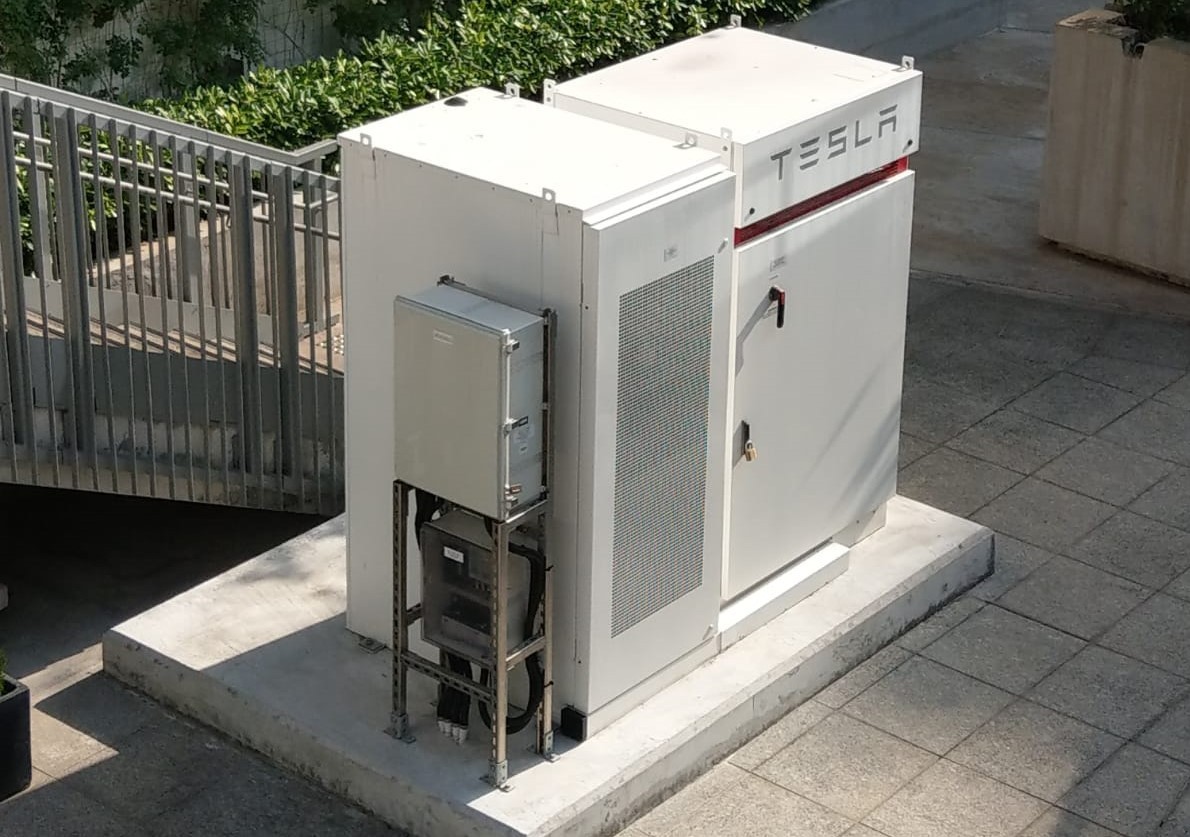 Challenges and Solutions
Integrating Systems

The BESS at CIC- ZCP had to be connected to different RE installations including a solar system and a bio-diesel tri-generator, and CLPe Solutions helped to integrate all existing systems with the BESS. Apart from liaising with the client and the battery manufacturers, CLPe Solutions had to coordinate with different RE suppliers to ensure smooth system integration. A deep knowledge of both electrical and RE systems allowed CLPe Solutions to communicate effectively with everyone involved.

Ensuring Safety

Safety is always a top priority for CLPe Solutions. Because of the large number of components and the existence of a basement at the centre, it took additional precautionary measures as it installed the BESS modules. For example, a trial run of lifting in the warehouse was done, delivery route was carefully planned and lifting gear was on standby in case it was needed to minimise the risks.
Value Created for the Customer
A More Stable RE System

The BESS stands in for the RE system at CIC- ZCP during its downtime and peak periods, while also minimising the risk of system instability during maintenance. The BESS also features back-up and functions which proactively shave peak loads, meaning the client's electricity demand can still be met when there is less solar power because of weather conditions. All of these benefits help the CIC- ZCP to optimise net zero carbon emission in power generation & power consumption, in parallel with other RE installations.

Promoting Low Carbon Living

CIC- ZCP is committed to promoting changes in people's behaviour towards low carbon living. The BESS demonstrates how technology can be used to achieve sustainability. This project demonstrates how people and organisations from different sectors can work together towards a common goal of environmental protection.