In a commercial building, heating, ventilation and air-conditioning (HVAC) typically accounts for a significant portion of electricity consumption for the entire building, and thus energy optimisation strategies in this area can have a large impact on overall energy savings. CLPe specialises in HVAC analytics & optimisation solution that leverage existing building management system (BMS) data, with the help of artificial intelligent (AI) analytics, to automatically detect and diagnose faults and inefficiencies and optimise system performance of HVAC systems. Crucially our process retrieves information without interfering with the existing BMS to give you peace of mind.

Our solution provides customers with intuitively visualised information on a user friendly web-based interface, facilitating the management of HVAC systems from anywhere, even away from the BMS control room.
Why Choose Us
While AI is being widely adopted in different systems nowadays, analytics platforms often require specialists on the back end. Our solution has been purpose-developed by industry professionals with expertise in BMS and HVAC, so it is not just an IT platform like many similar services on the market. With the synergy of AI and machine learning at its core, thousands of industry-specific, rule-based principles have been built into the system to provide real automatic fault detection and diagnosis. Our solution is designed to be like a "virtual engineer" who helps you keep an eye on your HVAC system around the clock, and to analyse any problems that might arise and provide accurate advice.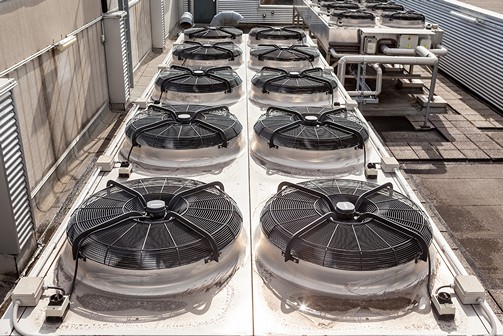 Benefits to Customer
What once took organisations months to undertake through costly energy audits can now be achieved continuously and in real-time through automation and AI. Unlike other expensive energy-efficiency strategies such as plant upgrades, optimising the performance and efficiency of existing HVAC systems can bring immediate reductions in energy use and costs. With our automatic fault detection and diagnosis functions, preventive maintenance can be replaced by condition-based maintenance, allowing resources to be better utilised on identifying weak points. The platform brings automation to your fingertips, leveraging the latest technology to save on costs and enhance the function of any building's HVAC systems.
Key Features
CLPe provides the following services:
We leverage AI to automatic detect and diagnose faults in HVAC systems.

We implement hassle-free machine learning to help you better understand your HVAC systems.

Our machine learning capabilities are developed by industry professionals, and are proved to be highly effective to improve overall HVAC systems performance.

We offer cloud-based management solutions, allowing monitoring and control of HVAC systems to be done from anywhere, away from control room in building and do not interfere with the existing BMS.

We provide a user-friendly and intuitive interface to help building managers and engineers master the real-time performance of their HVAC systems and not missing any important message from the platform.
Resources
PlantPRO is one of the HVAC analytics & optimisation solutions provided by CLPe to optimise chiller plant control.
View below video to see how CLPe partnered with Smart Energy Connect (SEC) to install PlantPro in Olympian City 3, helping the mall to enhance energy efficiency and comfort level.