CLPe specialises in providing a wide range of solutions for electrical power supply systems. Our services cover a comprehensive range of voltages, from low power voltage systems to voltages as high as 132kV with distribution systems of 11kV. We tailor-make solutions based on each customer's specific requirements, providing reliable service to clients with even the highest energy demands.
Why Choose Us
CLPe is synonymous with reliability. As a subsidiary of CLP, we have years of experience providing dependable power supply systems to industry-leading customers. Our expert in-house test & commissioning team assures the quality and reliability of equipment. In order to recommend the best solutions for each customer, our sophisticated project management team will provide tailored advice for the ideal electrical supply system from design through to installation. This is all backed by our excellent safety and performance record, building trust to form long-lasting client relationships.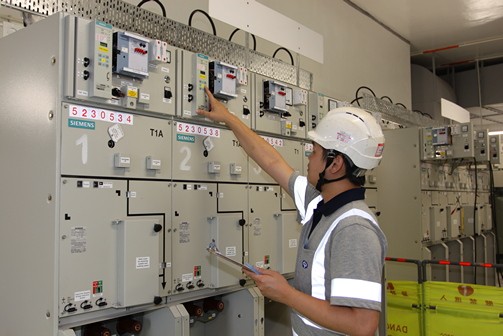 Benefits to Customer
We deliver cost effective solutions to customers through our well-developed relationships with suppliers and contractors. Backed by an agile and expert team, we can allocate resources for a wide range of customer needs. With years of successful operations under our belt, our solutions are completed to the highest standards of excellence and quality.
Key Features
Our services on the high voltage/ low voltage (HV / LV) electricity power supply include:
Site feasibility and preliminary design studies.

HV and LV equipment supply and delivery.

Electrical equipment installation.

Power and signal cabling works, including cable containment and accessories.

Testing and Commissioning on HV/LV Systems.

Ongoing system maintenance and operation.

Periodic Inspection / Emergency Callout Services.